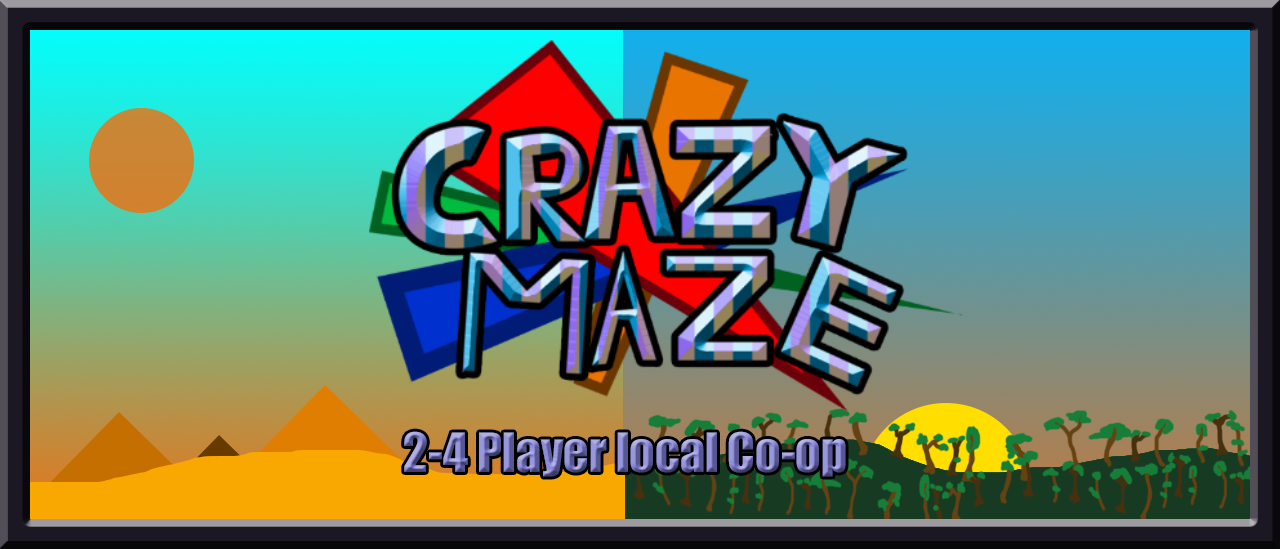 Crazy Maze
A downloadable game for Windows
Introduction

Crazy Maze is a 2-4 player local co-op game where you and your friends can fight it out in randomly generated labyrinths. Currently the game only has two locations, Egypt and the Jungle.
How to play
To complete the game you must run to one of the 4 corners before any of the other players, to win you must reach an exit and the others must die within the maze. If two or more of your survive you must battle it out until one rises victorious. When someone wins 3 rounds they're held as the champion of the Maze.
About us
This game was created by 5 students from the University Of Northampton for our Group Project module. The task we were set was to create a social video game, the game itself has been through many iterations and has completely changed 3 times as we iterated on our ideas.
Creators

Luke Turner
Gianluca Pagliuca
Special thanks to Lily McMahon for the music
Install instructions
Extract the zip and run the executable file called CrazyMaze.exe
When the game first starts you may find it sits on a black screen for a moment, it's simply loading and isn't broken.